'I Was Shaking': Woman Working 2 Jobs Is Gifted A Car From A Stranger
'I Was Shaking': Woman Working 2 Jobs Is Gifted A Car From A Stranger
A woman in San Diego has a new car after a man overheard her conversation with a salesman that did not end well.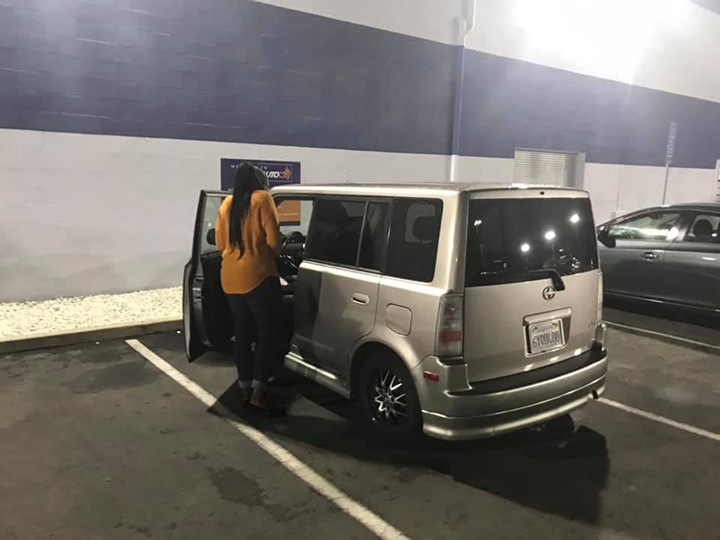 Credit: Seoul Fields / Facebook
Dan Laguardia was trading in his Scion at Auto City in El Cajon for a new BMW and overheard Kayla Cooper pleading with a salesman to help her finance a car.
Seoul Fields, an employee at Auto City, shared the story on his Facebook page:
"So this happened tonight…. there was a gentleman buying a BMW trading in an older Scion XB. About the same time young girl comes in trying to purchase a Corolla, she's a struggling student working 2 jobs, but unfortunately wasn't able to finance a car. She broke down into tears as a salesperson was consoling her we all felt really bad but there's not much you can do.
She leaves and the gentleman, asks if we were able to help her. The salesperson says no and is visibly upset about it. The guy says call your customer back I'm giving her my trade in.
She comes back a few minutes later, he signs over the title and hands her the keys. While he sat in finance, she sat in the car crying…. God is good!"
According to 10 News, Cooper is in nursing school and has been borrowing cars from family and friends to get to work. She said she was going to lose her job if she couldn't find a car before the end of the month.
"I was shaking," said Cooper. "It's a whole car; how can someone be so generous to give their car away?"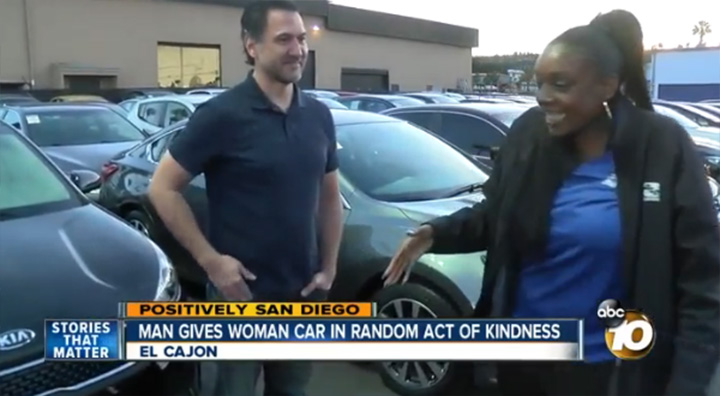 Dan Laguardia and Kayla Cooper/ 10 News
"The car had more value to her than it did for me trading it in," said Laguardia.
"That gives her a bit of a jump start in life. Which, if everybody did that for everybody else, we'd be in a much better place."