US Cancer Death Rate Hits Milestone: 25 Years Of Decline
January 9, 2019
The U.S. cancer death rate has hit a milestone: It's been falling for at least 25 years, according to a new report from the American Cancer Society.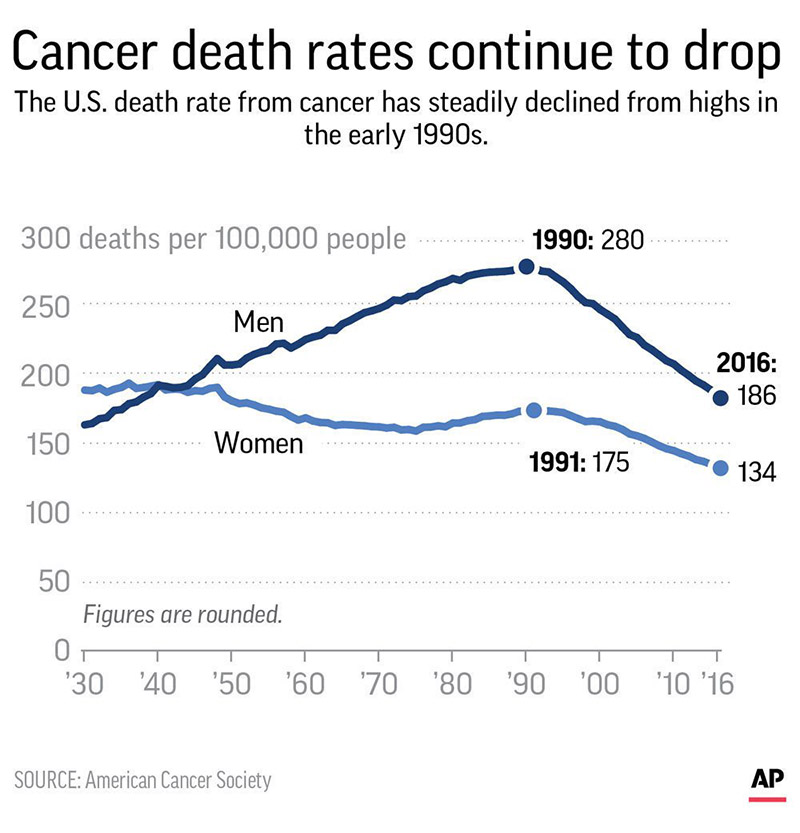 Credit: AP
The overall nationwide cancer death rate fell continuously from 1991 to 2016 by a total of 27%, according to a study published on Tuesday.
"The continued decline in the cancer death rate over the past 25 years is really good news and was a little bit of a surprise, only because the other leading causes of death in the US are starting to flatten. So we've been wondering if that's going to happen for cancer as well, but so far it hasn't," said Rebecca Siegel, first author of the study and strategic director of surveillance information at the American Cancer Society.
Experts believe that lower smoking rates, advances in early detection and treatment are having a positive impact.
Cancer still remains the nation's No. 2 killer, behind heart disease.